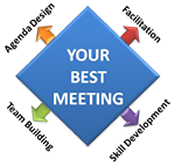 About Gilman Performance Systems, Inc. (GPS)
Gilman Performance Systems, Inc. (GPS) has designed and facilitated thousands of meetings that have stimulated high energy discussions. Our reputation of executing all aspects of meetings is based on the experience of our consultants…all who have been on the same side as our clients in corporations with the responsibility of conducting meaningful and productive meetings.
GPS has developed over 40 team building activities, first as a means to enhance learning during training programs, then to help meeting participants reflect on critical challenges they face in their jobs. Blending experiential team activities in a way that is both "fun" and a learning experience, is an art GPS has mastered.
As former heads of corporate training / learning departments, GPS consultants are expert in how to plan, design and facilitate effective meetings.
Our Partners:
We proudly present our meeting site and meeting planning partners.
Skytop Lodge
Over 75 years ago, it was a meeting of visionaries who created Skytop Lodge, knowing that a resort in such a beautiful place would carry a special aura. And through the years, as our conference business has grown so has the expertise of our professional conference and catering staff. Today, your meeting or conference retreat at Skytop will achieve a higher level as well, inspired by the bounty of nature, imbued with a sense of history, and served with painstaking attention to detail. For more information please visit our website at www.skytop.com.
Crowne Plaza, Southbury, CT
The Crowne Plaza® hotel in Southbury, CT is known as "The Place to Meet". Nestled in the beautiful Litchfield Hills region of Connecticut, our upscale accommodations offer the convenience and comfort you demand. We are located just off I-84, making us the perfect choice for all travelers. Boasting 13,000 sq ft of flexible event space, our hotel in Southbury is the perfect place for your meetings. To help the planning process, we provide a 2-hour RFP response guarantee, a personal Crowne Meetings Director and a Daily Meeting Debrief, as well as free Wi-Fi access and a Business Center. Visit Crowne Plaza's website at www.crowneplaza.com
Princeton Marriott
Bring your group to our serene setting on 25 acres of secluded woodlands in central New Jersey. The Princeton Marriott at Forrestal is located halfway between New York and Philadelphia. Recently renovated and IACC certified, our facility offers 35,000 square feet of state-of-the-art conference space. Savor beautiful views from 32 purpose-designed meeting rooms filled with natural light. Between sessions, your group will enjoy our full service spa, steam room, indoor pool and tennis, outdoor volleyball and basketball, and much more. So make a natural choice and accomplish all your goals in a truly special environment. Visit the Princeton Marriott's website at www.PrincetonMarriott.com
DoubleTree
The DoubleTree Tarrytown NY is the new premier hotel in Westchester County, New York. This freshly renovated property is conveniently located just off I-87, close to the majestic Hudson River in suburban Westchester County, only fifteen minutes west of Westchester Airport (HPN) and twenty-five minutes north of New York City and LaGuardia International Airport (LGA). Situated in a corporate atmosphere near many Fortune 500 companies, our full service hotel offers country ambiance and friendly service.
Take a tour of our hotel at www.DoubleTree.com.
EMC Venues
EMC Venues is a full-service meeting and hospitality management solutions company with a solid reputation for supporting and executing successful meetings and providing marketing and consulting services to venues. With virtual satellite offices strategically located in key cities across the United States, EMC Venues headquarters are located in Brielle, New Jersey. EMC Venues has been acclaimed as one of the fastest growing meeting and hospitality resource companies in the nation. Visit us at www.emcvenues.com.
Interlaken Inn
Full-service conference center in the distraction-free Litchfield Hills. Interlaken Inn is an elegant country retreat features 83 rooms and Townhouse Suites, and 10 meeting rooms on 30 manicured acres. Recently included in Gourmet Magazine's 'Exceptional Restaurants of CT', and Travel & Leisure Magazine's 'CT's Ten-Best Properties'. Visit us on the web at www.InterlakenInn.com.
Heritage Inn
Impress your corporate colleagues with a seamless and successful meeting, corporate retreat, conference or training event at Heritage Hotel. Our lovely New England hotel offers 25 dedicated meeting venues, with space enough to accommodate 225 guests. For more information please visit our website at www.heritagesouthbury.com/
Mohegan Sun
Not just a nice place to meet but a place to succeed. For more information please visit their website at www.mohegansun.com.
GPS Consultant Biographies:
Michael Banks
Michael is an executive coach with 25 years of experience helping men and women become better leaders of their organizations. He works with CEOs and senior managers of small private firms to multi-billion dollar public companies.
Michael's background includes being a senior trainer with Programs Training Ltd., acknowledged in the 1980's as the UK's premier provider of 'people skills' training, and a partner in KRW International, pioneers in the field of executive coaching in the USA. Always on the cutting edge of new approaches to leadership development, Michael served from 1996-2000 on the International Coordinating Committee of the Gorbachev founded State of the World Forum, a global network of leaders formed to address the major challenges facing humanity. He also partnered with Christine Arena to produce 'Cause for Success' (published in 2004 by New World Library) a book about firms that become more profitable by prioritizing their social mission.
In his role as coach, facilitator and advisor to corporate leaders and their teams, Michael has worked in the USA, South America, Asia and Europe. His global approach has enabled him to work with a diverse set of individuals and development issues. He particularly enjoys being the catalyst for increased self-awareness which in turn leads to wiser and more mature leadership. As well as developing the 'high potentials' on their way up, Michael is happy to take on the toughest senior assignments!
Michael holds a BA (Hons) in English & a Post-Graduate Certificate of Education from Reading University, England.
Jon A. Barb
Jon has over twenty-five years experience in selling and conducting sales training programs for companies such as Xerox Corporation, Union Carbide Corporation, Olin Corporation, Gateway Computers, and Qwest Telecommunication. He has taught: basic sales training, consultative selling, strategic selling, sales negotiating, sales presentations, partnering and sales management training programs.
Jon's job experience includes sales, marketing, customer service, process engineering, training and development. He holds a BS in Chemical Engineering from the University of Notre Dame, and an MA in Human Resource Development from the New School for Social Research in New York City. A member of the National Speaker's Association, Jon has given talks worldwide on a wide range of topics such as 'Selling Skills', 'Negotiating Basics', and 'Getting Unstuck'. He is the author of Do What Works™: A Guide to Increasing Your Happiness, Satisfaction, Productivity and Peace of Mind.
Geoff Carrol
Geoff Carroll brings with him more than fifteen years of experience in management & team development, course design, meeting design & facilitation and individualized coaching. His sales / sales management experience also includes:
District Sales Manager for the Professional Divisions of both the Revlon and L'Oreal Corporations.
Manager of Sales Training for the Glidden Coatings & Resins division of SCM Corporation (former Fortune 200).
Regional Sales Manager for Time/Design Inc.
Geoff also was the Training Manager for Witco and MasterCard.
Additionally, Geoff has developed and delivered sales / management training and other skills training for sales professionals and sales managers at Quest Communications, Gateway Computer, Pfizer, CK Witco, and the CTM Marketing Display division of IDT Communications.
Chris Cassone
Chris Cassone has worked with GPS for many years integrating his Treasure Hunt Adventures program into team building meetings for small and large corporations. He has successfully implemented these skills for team building meetings from 50 to 600 individuals.
Chris, the heart of Treasure Hunt Adventures, has brought orienteering-based programs to the NY metro area since 1982. He developed the Treasure Hunt for Scouts who were having problems learning map skills. Soon, schools were asking for his multi-day sessions on interdisciplinary orienteering. In 1990 he produced his first corporate event for Pepsico and since then has led over 10,000 corporate leaders from over 35 Fortune 500 companies in team builders.
David Gilman ~ President
David is celebrating 25 years of experience in the field of Training, Development and Organizational Effectiveness. His broad range of accomplishments includes development of 75+ programs in leadership, sales and customer service training.
Prior to establishing GPS, David was a manager in the training departments of Salomon Brothers, Prudential Relocation, and GE. He also held training positions with the SCM Corporation and NYC Transit Authority.
David has facilitated hundreds of Meetings / Team Building sessions for company presidents, sales teams, departments and project teams. David has led numerous sessions for groups with over 300 attendees.
David is a member of the American Society for Training and Development, and former President of the Westchester Chapter. David holds an MBA in Management and Organizational Behavior and a B.A. in Business and Industrial/Organizational Psychology.
Carla Fischer, M. Ed.
Carla Fischer is an experienced facilitator, trainer and coach and has been a Senior Consultant for GPS for over 5 years. She has extensive experience designing and developing training programs and facilitated meetings for a number of multi-national corporations including: GE and GE Crotonville, UBS, Honeywell, HSBC, Bayer Healthcare, BP and many more. Carla specializes in Leadership Development and has designed and led programs both internally as an employee at GE, and externally as a faculty member and consultant for Fortune 50 companies. She has unique sensitivities for the global business environment due to her extensive experience delivering leadership training globally, including: USA, Canada, Mexico, Brazil, multiple European locations, India, Japan, Singapore, Thailand, and China.
Prior to her consultancy, Carla held several Program Management roles at GE in Leadership Development and Training, including a role as Program Manager for Emerging Leader Education at GE Crotonville. Earlier in her GE career, she worked in Employee Communications and then as a Media Relations spokesperson at GE's corporate headquarters in Fairfield, Conn. She started her career at GE Aircraft Engines in Rutland, VT.
Carla holds a Masters Degree from Fordham University Graduate School of Education, with a specialization in Human Resources and Adult Learning. Earlier, she graduated summa cum laude and Phi Beta Kappa from Syracuse University with dual degrees in Public Relations and Art History. She was the university's finalist for both the Rhodes and Marshall scholarships.
She was qualified to administer the Myers-Briggs Type Indicator® in 1995 and recently earned the distinction of MBTI Master Practitioner - only the 68th person in North America to hold this title. While at GE, Carla earned Six Sigma Green Belt certification.
Susan H. Ogle
Susan H. Ogle has been a Senior Consultant since 1992 for Gilman Performance Systems (GPS), a Human Resource Development Consulting firm. She is specializing in Management / Professional Training services, change management, and organizational development consulting issues. She has over twenty years of Human Resource Development experience.
Ms. Ogle has designed and facilitated a wide variety of professional development and management/supervisory training programs in areas of team effectiveness, presentation skills, managing change, customer service, performance management, problem solving/decision making, interpersonal communications, professional productivity, and career management.
Susan has a BA in Sociology/Psychology and an MS in Human Relations and Counseling with certifications in Benchmarks from Center for Creative Leadership, Achieve Global (Learning International, Zenger Miller), Career Systems International Inc., Blessing/White, Forum Corporation, and Wilson Learning.
Margaret M. Wright, R.C.C.
Registered Corporate Coach
Peg is a senior consultant and executive coach with Gilman Performance Systems, Inc. Her global experience facilitating strategy development and implementation planning meetings has enabled her clients to exceed corporate objectives. Peg adds value through her ability to focus groups on the critical issues while challenging their assumptions.
Peg began her business career with Xerox Learning System as a training consultant. She continued developing her training and consulting skills at Readers' Digest and SCM Corporation. She was promoted to Manager of Training at Durkee French Foods. In 1990, Peg joined American Cyanamid's Agricultural Products Division as Manager of Training & Development and went on to become Global Director of Training & Development and was a major client of GPS. In 2000, Peg founded her own firm, Accelerated Performance Development, LLC and in addition started to work as a GPS consultant.
Peg's strength is her knowledge of business functions and organizational development. She has more than 30 years of internal and external coaching and consulting experience. Peg has honed her skills through her work in the Agricultural, Pharmaceutical, Medical Device, Consumer Products, and Publishing industries.
EDUCATION
B.S. Education, Western Connecticut State University
M.S. Counseling, University of Bridgeport
Executive Leadership Program, Harvard University
PROFESSIONAL CERTIFICATIONS
Registered Corporate Coach - WWABC
Myers Briggs Type Indicator - CAPT
Team Management Profile - TMS
Managing Through Influence - SMS
PROFESSIONAL ASSOCIATIONS
World-Wide Association of Business Consultants
American Society for Training & Development
Visit our affiliate site www.gpsadvantage.com for more information on our training workshops and 360 Survey Services.