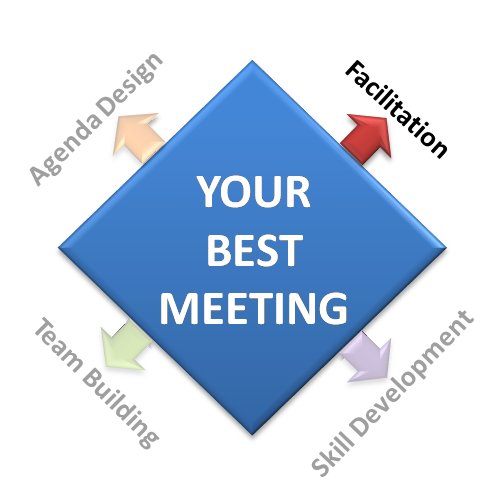 Facilitation and Your Best Meeting
GPS Facilitators use their own professional experience to promote and achieve the highest standard results through interactive meetings that meet goals, inspire dialogue, and encourage participants.
GPS Meeting and Facilitation Services Focus on:
annual/department meeting review and planning
Strategic and operational planning, strategy roadmap
Process improvement/design, change leadership
Critical problem solving
Innovation/new product idea generation
Project planning/implementation
Partner or client meetings
Facilitated Meetings by Gilman Performance Systems, Inc. have proven to:
Increase listening and promote open communication
Reduce subjectiveness and preconceived judgments
Improve relations between departments, internal/external customers
Leverage the diversity of experience, personalities, and talent
Improve overall meeting skills and learn to apply useful tools in any situation
Provide "ownership" and "accountability" for actions
Our focus is to improve your meetings from the day of facilitation forward. Throughout this process we aim to:
Improve flow and interaction using specific group process tools
Blend fun and tasks as needed
Allow for right level of interaction with planned breakouts
Compile information generated by participants, next steps, and follow-up
"You and your team did a great job at the MPI event last Wednesday! I would definitely recommend you to any of our clients looking for fun and creative team building experiences. Hope to see you again at our property soon!"
---
Your best meeting is a click away.
Use the GPS Advantage to get the Best out of Your Meeting!
"Thank you for a terrific evening last night. The program was first rate - great content - customized for industry, perfectly timed, good interaction. Thanks again for a great experience!"
-Carolyn Browning,
MPI Chapter President
---
Call 203-740-9767