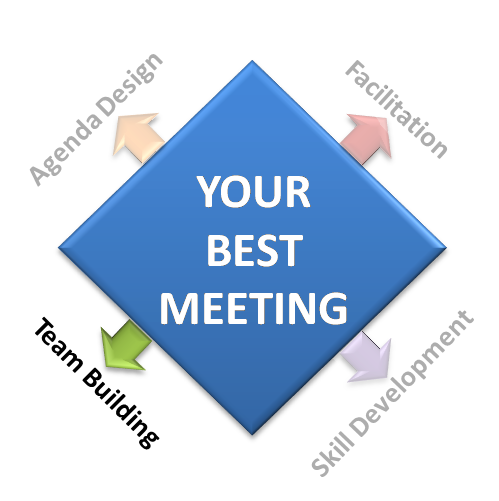 Team Building
Team Build your way to even greater collaboration and success! GPS will design Team Building activities you need to achieve goals and meet all of your Facilitation and Training needs.
Team members work together on a series of activities that require teamwork, creativity, leadership and fun!
Activities are designed to demonstrate skills specific to your team or organizational needs.
No minimum number of participants for Team Building activities
Sessions can be from two hours to a full day.
Team Hunt
Team Hunt: Send your team on a scavenger hunt adventure that will have them work together from start to finish!
Team members follow the specially prepared map; packed with clues and obstacles to challenge teams to find their treasure!
Small groups work together, but can only succeed as one large team metaphorically connecting the dots to the workplace.
Clues can be 'themed' around an industry, business issue, product, or fun trivia!

Special design requires all teams to collaborate.
Team Hunt lasts about 2 to 3 hours depending on the clues, number of participants and challenges along the hunt.
Team Gourmet
Some of our best memories focus around the kitchen. Team Gourmet allows participants to have an experience of a lifetime talking, laughing and sharing, while working together to prepare their meal. This activity is sure to deliver a one of a kind team-building activity that won't soon be forgotten!
Plan, prepare, eat and enjoy! Previous cooking experience not required.
Teams receive a menu, ingredients (partially pre-prepared), tools and utensils, but not recipes!
Each team makes decisions on recipes, decides on roles and responsibilities, plans, solves problems, and coordinates timing for their team meal.
The Team Gourmet experience is reviewed and discussed to the level desired.
A Culinary Team Building Experience
Team Effectiveness Workshop
Let GPS help your organization achieve the highest level of team effectiveness with this workshop including:
Facilitator presentations
Frameworks
Experiential Activities
Discussions
Take-away materials
Next steps, and optional team and/or individual feedback surveys.
Your best meeting is a click away.
---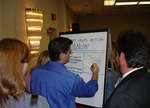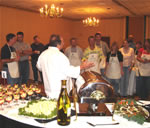 ---
"Thank you again for a very informative Leadership Development Class. It was interesting to learn aspects I need to work on along with those I seem to be doing well. This class provided vast amounts of information that will help me with my interactions between co-workers, customers, as well as my personal life."
~ Varian Medical Systems
Marketing and Sales Support Manager
---
Call 203-740-9767