Meeting Design
starts with knowing the purpose, participants and logistics. The two most important items for good design are desired goals and the agenda.
Good agendas should include the content topics, the time limit for the topic, the person responsible for the topic and the desired goal for the topic so that everyone understands what is expected.
Tell us "what" you need to accomplish and we will give you an engaging design for the "how" to produce an effective meeting with results.
Meetings designed by GPS can include:
Real life scenarios and customer satisfaction research relevant to your organization.
Team building with aligned goals.
Learning how to deal with change
Interactive learning to get everyone actively participating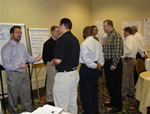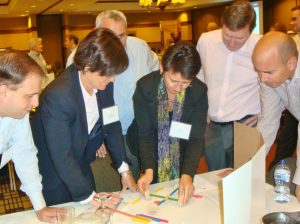 GPS designs effective meetings for any industry, topic, theme or goal with an endless number of activities to get people moving and to make this,
Your Best Meeting Ever!